November 19, 2018
Using Alexa Voice Control With Your Sound Bar to Enhance Your Gaming Experience
Article written by POLK STAFF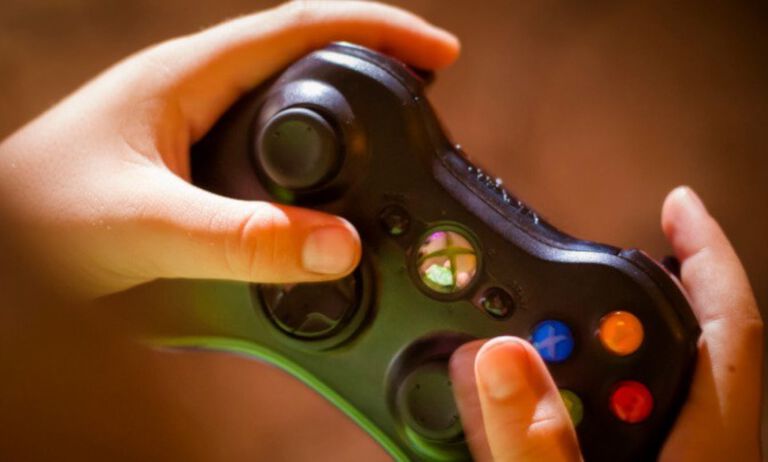 With major video game releases like Call of Duty: Black Ops IV, Red Dead Redemption 2 and the latest NBA 2K whetting the appetites of gamers everywhere, a key part of enjoying the full experience definitely relies on how you drive the sound. Whether you want to treat the favorite gamer in your life or perhaps splurge on yourself, now is a great time to upgrade your home entertainment system for elevated audio beyond what you hear from a headset. And adding the control capabilities and sound quality of a Polk sound bar with Amazon Alexa voice control built-in can fully optimize your gaming experience.
Lose yourself in the game with a sound bar
Let's be realistic: Gaming systems aren't cheap. The price tags involved are a reality of the hobby, so it's reasonable to look for savings opportunities where you can. That said, you don't want to compromise the gaming experience with poor sound — and with the Polk React Sound Bar, you don't have to.
The strength of the drivers, amplifier and subwoofer in the React Sound Bar support the sonic effect of Dolby/DTS 5.1 surround in a sleek, compact bar. It's more than enough to bring you right into the outlaw landscapes of the American West, the energy and thundering crowds of an NBA arena or any other setting from your favorite games.
Voice control for added interactivity
The latest video game systems are notching their way up to being compatible with voice-enabled smart-home technologies like Amazon Alexa. And so far, the frontrunner in this space is Xbox One. While you might not be able to complete specific in-game tasks with voice commands (depending on the game), a console like Xbox One can be controlled with simple commands when paired with the proper skill through the Alexa app. This is perfect for when you need to suddenly pause to make a quick snack, take a call - or whatever comes up. You can also use Alexa to switch back and forth between games and other console functions. Ask Alexa to pause the game, then use your voice to take a detour into supplementary game content that you may have access to, or even switch up the experience by diving into a binge-watch session on Netflix.
Today's video games are nothing short of technical marvels. Make the most of them with the React Sound Bar and take your gaming experience to a whole new level.
Products Featured in This Article