June 20, 2018
Whole Home Audio Made Easy with Chromecast
Article written by POLK STAFF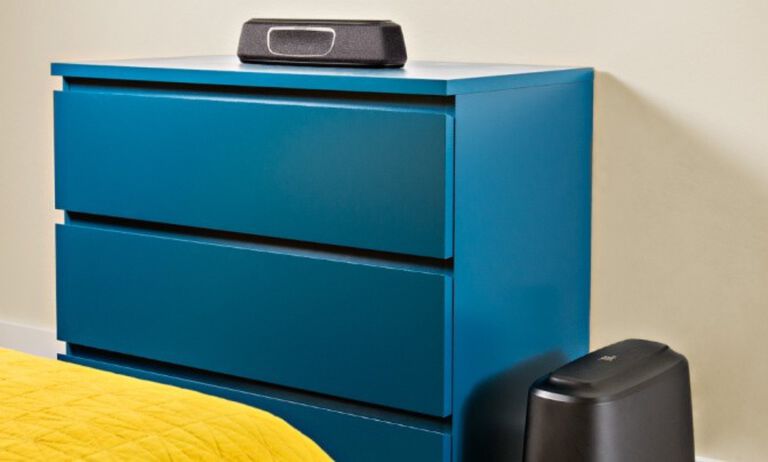 These days, it's simple to stream almost any song or podcast to your smartphone and listen virtually anywhere. But what about when you want to break free from your headphones and have that audio stream follow you from one room to another? Chromecast built-in speakers bring you high-quality, wireless whole home audio that's easy to set up and control.
Stream music into every room with Chromecast-enabled speakers
Whether you're hosting a party or just want to blast an album while doing chores, whole home audio is a game-changer. With Chromecast-enabled speakers strategically placed throughout the area, you can seamlessly listen to media from compatible apps like Spotify, Pandora, Google Play, YouTube and NPR.
Take advantage of Google Assistant features
Once you have smart speakers in multiple rooms, it becomes easier than ever to make full use of a digital assistant. With voice commands, you can set your to-do list or control smart home devices like lights or the thermostat. And when you want to check out great songs or hear the latest news, you just have to ask.
Chromecast features turn your entire house or apartment into a great environment for streaming audio. Create speaker groups for different areas so you're in charge of where music plays: Just say something like, "OK, Google, play Pandora in the bedroom." No matter where you're standing in the room, you have options to queue up selections from your favorite artist, skip a song, adjust the volume or pause playback.
You can even build a full voice-controlled entertainment system by combining a smart speaker with a sound bar like the compact MagniFi Mini AX or the high-performance MagniFi MAX SR. The result is brilliant, timbre-matched sound and the flexibility to send media to whatever devices you prefer.
If you need something upbeat to start your day, say, "Hey, Google, play Pop from Spotify on the MagnaFi Max." When you want to catch up on current events, try, "Hey, Google, play NPR on the Polk Assist."
Streaming services have made it incredibly convenient to check out news and entertainment whenever and wherever you want. But if your favorite music is confined to one room, you're missing out on the full possibilities of this technology. Check out all the features available in Polk Audio speakers that make every day a little easier and a lot more enjoyable.