January 18, 2023
Outdoor Speaker Buying Guide
Article written by POLK STAFF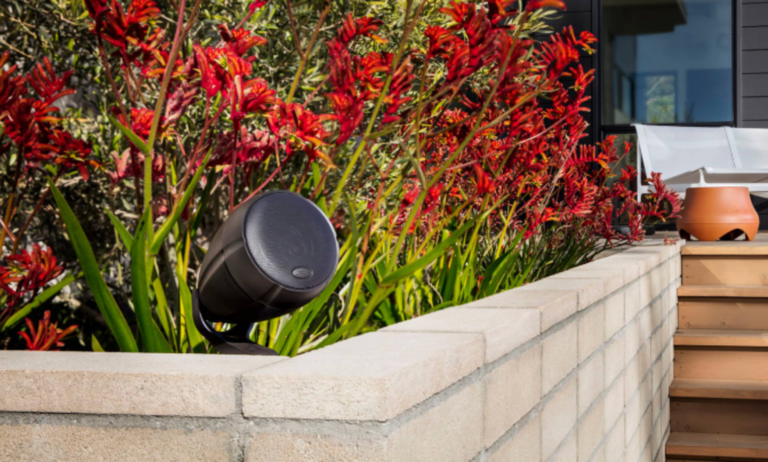 OUTDOOR SPEAKER BUYING GUIDE
Everything you need to know.
What is an outdoor speaker?
An outdoor speaker is like a standard indoor speaker, except it's built to sound great outside while withstanding the elements.
Do outdoor speakers need a receiver?
Like any speaker, outdoor speakers need an audio source; if they're passive speakers, they also need amplification. A receiver, which provides multiple audio outputs and built-in amplification, can be the best of both worlds; think of your receiver as your command station for your home's audio needs.
Can outdoor speakers work inside?
Outdoor speakers work inside, but outdoor speakers are designed for extreme weather conditions and often have characteristics that make them ideal for open-air environments, such as omnidirectional sound and beefed-up bass output, which could make them less than ideal for say, a bedroom. That said, indoor spaces such as bathrooms, indoor pools, saunas, and steam rooms are subject to the same extreme fluctuations in heat and humidity, making them good candidates for outdoor-rated speakers.
How to choose outdoor speakers?
Choose outdoor speakers based on your available space and entertainment goals. For discreet, consistent sound, go with small speakers that disappear into the space above your doors and windows and space speakers out evenly around your porch or home exterior. On the other hand, if you're building an outdoor entertainment space like a dining area or gazebo, go with outdoor speakers with larger drivers for better sound quality, and consider extending sound to the lawn with landscape speakers.
Why buy Polk outdoor speakers?
We've been building the best home speakers at the best price since 1972. Add weather resistance and a range of mounting options, and our outdoor speakers are amazing sound solutions that will stand the test of time.