April 13, 2018
Polk Rides with Rob Machado: Interview Q&A
Article written by POLK STAFF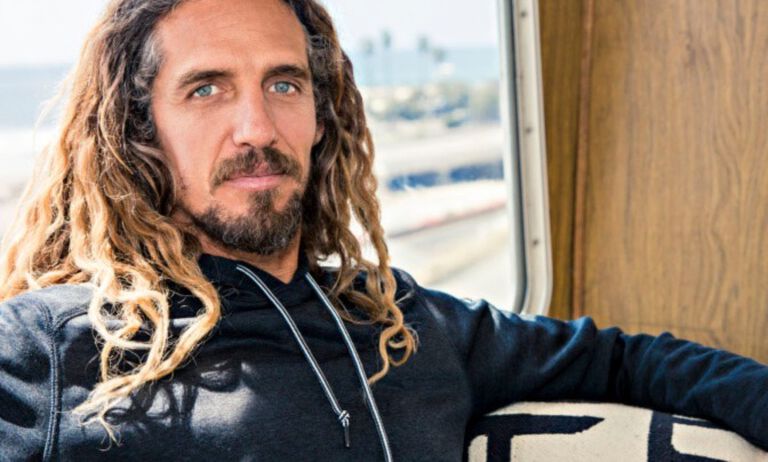 With Polk west coast headquarters so close to the bullseye love of Encinitas, California — a good vibes coastal holdout that endures amidst the endless So Cal sprawl — we trimmed our way a few cool reefs south to the town of Cardiff-by-the-Sea and caught up on all things music with one of surfing's high priests, Rob Machado.
The 44-year-old former pro circuit marvel, now retired into freesurfing family man and surfboard shaper, whose loose, fluid style remains the definition of impeccable rebellion, has always lived for those songs of experience. And rightly so.
His is a deep trench of sonic proclivities, one that aligns with the nuances of what we set out to reproduce in great audio. The thunderous whisper you hear when lined up and locked in on an overhead wave in the middle of winter. Or when Jimi Hendrix bends the note way up there, puts you on his cloud and sends it higher than you ever thought it could go.
Like Rob, that's the kind of space we like to live in too.
So, it suits us well to hang with the man who makes his way by wind, tide and swell, toasting his favorite tunes, talking surf, van life, and how his Polk DB Plus speakers help drive life's ultimate soundtrack.
Now dust off your slippahs and hop in. Let's go for a ride.
What's that handful of songs you remember in your early days that had you pumped for the paddle out?
I went through my phases. Hendrix's "Machine Gun" and "Voodoo Child." Janes Addiction, "Stop" and "Three Days." Minor Threat, "Look Back and Laugh." Dag Nasty, "Exercise." Bad Religion, "Modern Man."
What's your favorite edit clip in a surf video featuring you riding to music? What was the movie/song?
It's Taylor Steele's first surf movie that he ever made in high school, Seaside and Beyond. It never came out, but in the edit I was surfing to Mötley Crüe, "Kickstart My Heart."
Have your musical tastes changed with your career track in surfing? In other words, we're you listening to different types of music during your years on tour compared to now? If so, what kinds of music/artists resonated with you then? How about now?
Oh yeah, a lot of punk rock back in the day. We were all rebelling and we were young. But I'd say my tastes have definitely evolved as I've gotten older. I still love my punk rock every now and then, but I find myself listening to much mellower music nowadays. Ben Harper, Bon Iver, Beck, Bob Marley.
From Polynesians riding paipos, to The Endless Summer score, to the groms of today paddling into the future of tomorrow, music has always been an integral part of surfing. Why do you think that is? What similarities does music share with the sport? The wave?
Surfing has no rules - neither does music. In both activities, there are infinite ways to go about doing them. They just complement each other so well. And I truly believe they're both the purest forms of self-expression that we know today.
Early bonus round question: If you we're stranded and alone on the most epic surf safari and could only have three albums to listen to until you were found, what would they be?
Easy. Hendrix, Are You Experienced. Bob Marley, Gold. And Beck, One Foot in the Grave.
With that in mind, what's the one board you'd be riding?
I'd be riding the latest four-fin fish that I just made myself. And hopefully it doesn't break.
You like to play music - guitar, specifically, I think. Which ones hold a place in your setup? Do have any cool stories behind them?
I do play guitar, and have acquired a nice collection over the years. A 1968 Martin acoustic, 1973 Fender Strat Blonde, 1978 Les Paul Classic, 1950'S Fender Lap Steel and a Ben Harper Signature Martin model - a gift from Ben himself.
Got a favorite song that you like to cover as part of your repertoire?
Love playing "Heartland Feeling," by Beck.
What song best describes how you feel about your hometown, Cardiff-by-the-Sea?
Marley's, "Sun Is Shining."
Having a surfmobile like your 1973 Dodge Balboa van lends a different vehicle experience than driving a car, truck or SUV. What do you love about it?
I love having a place to hang out when I'm at the beach. It's such a great way to just hide out, get away from the sun in between surf sessions and listen to some tunes.
What are some of best things this van has allowed you to do?
My van is the ultimate freedom vehicle. I keep everything I need inside it. It's like I don't even need to think. I just walk outside, jump in and it's all there.
How has having Polk DB+ speakers elevated the experience?
Music is everything to me. And these speakers really set the mood - getting you amped for a surf session and letting you chill when you're all done and want to watch the sun go down.
Where are you planning to go next with it?
I really don't need to go far. Just driving down to my local beach is good enough for me. But I love adventure on a whim, too. I'm ready to go anywhere.
When you say music is everything, can you elaborate a little more on what it means to you?
Music is universal. It breaks down all the barriers. It connects people on a level where maybe they didn't even know they could connect. To me, music is magical.
How would you say it inspires your craft — both as a surfer and as a shaper?
It channels the full spectrum of human emotion. Music makes me happy. It makes me sad. It makes me cry, and it makes me smile. It gives me so much and I love to channel that into everything I do. Whether that's riding waves or making surfboards, it inspires me in so many ways.
When you're shaping boards, what artist or album helps you tune-out distractions and really focus in on the craft?
I have an awesome shaping playlist that consists of Volcano Choir, Jack Johnson, Ben Harper, Beck, Monsters of Folk, Switchfoot, The Black Keys, Bahamas, Bon Iver. Definitely some go-to's.
Between touring as a pro surfer, traveling to freesurf, raising a family and now shaping boards, you've led a richly epic life by all accounts. When you think back, what's the one song that's the soundtrack to your most incredible moments?
Ben Harper's, "The Will to Live." I listened to that song so many times before heats when I was competing, and just in times of deep thought. For some reason it puts me in such a good head space, and it's made me appreciate what I have and how fortunate I am to do what I do.
Want to keep the ride going? Check out this Rob Machado inspired playlist on Spotify.
Photo credit: Mike Lembke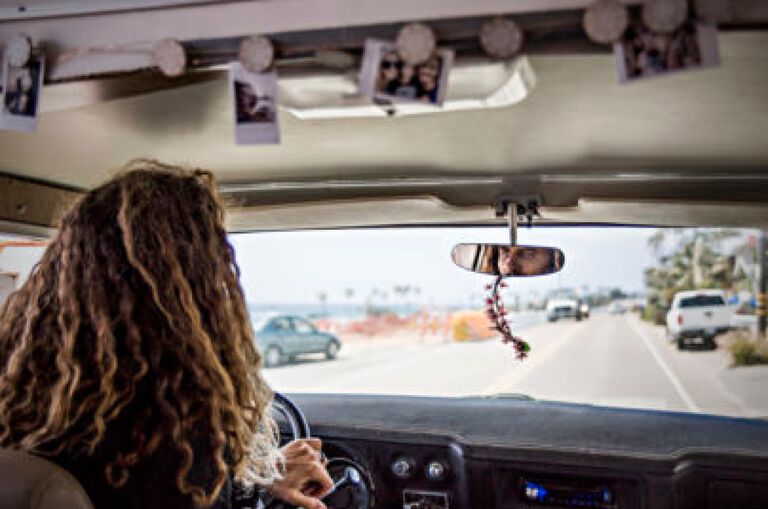 Hands plying the wheel of his four-wheeled trip-fantastic, Machado planes across Highway 101 for an afternoon surf check — expectations tempered by a healthy dose of mellow mood and great sound.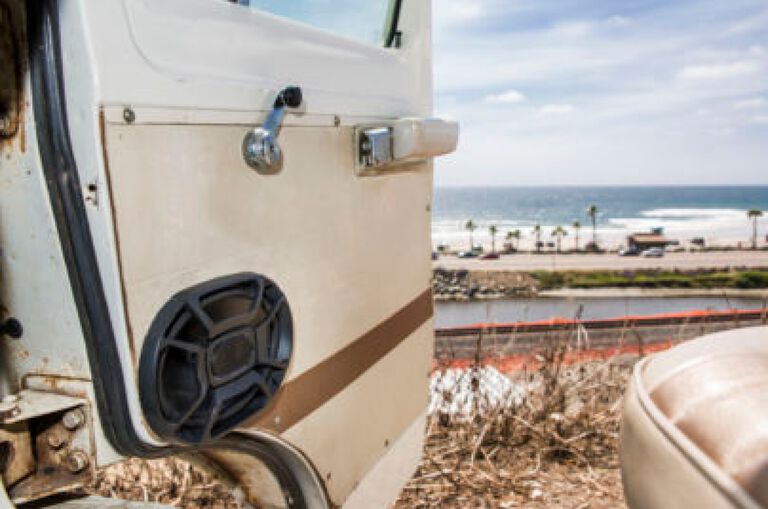 Like Machado's comprehensive mastery of any board in any quiver, Polk DB Plus speakers feature a universal fit in any vehicle — even the ones still rocking 1970s patina.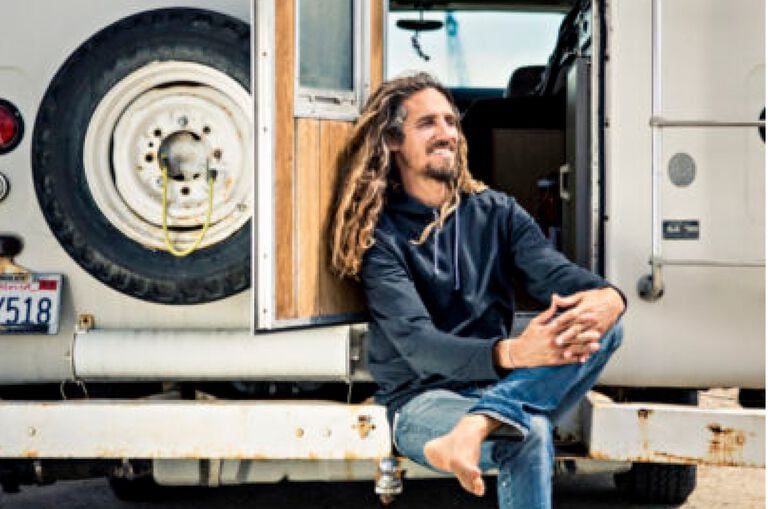 The road of life as splendid bounty. Machado takes a moment to reflect on music's personal import and how it imparts a positive difference in the world.