January 18, 2023
Car & Marine Speaker Buying Guide
Article written by POLK STAFF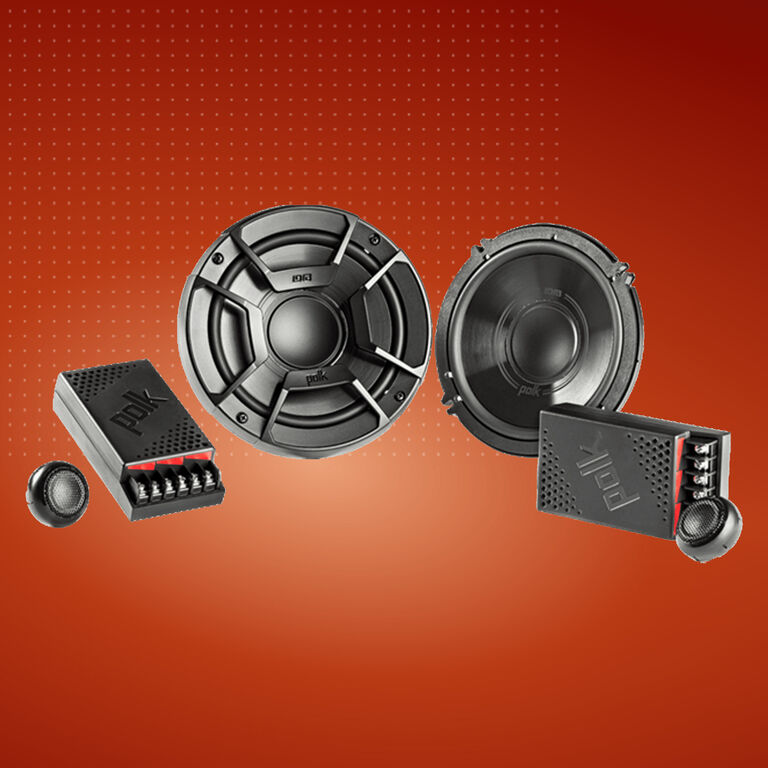 CAR & MARINE SPEAKER BUYING GUIDE
Everything you need to know.
What are car speakers?
Car speakers are speakers that are installed in your car. They can be located in several areas in your vehicle, but almost always run along the perimeter of your car's interior, usually in your doors and in the dash, both above your line of sight and below. Pretty much every car that drives off the assembly line these days has a sound system with full-range drivers and maybe even a subwoofer, but there's usually room for improvement, especially if you love dynamic, high-definition sound.
What are marine speakers?
Marine speakers are similar to car speakers, but are designed to withstand harsher conditions. (Polk car and marine speakers are marine-grade, for use in either cars or boats.) These speakers are built to handle the abuse that comes with being in sunny, wet environments, which means they can get splashed all day and still perform flawlessly. Water skiing off the back of your speedboat? Get marine speakers. Cruising down the river on your pontoon boat with 12 friends? Marine speakers.
How to choose car speakers?
Choosing car speakers starts with deciding whether you want to use any part of your existing sound system or upgrade everything from amps to subs. If you keep your factory amplification, look for speakers that match impedance. You'll need to find speakers that will physically fit in your vehicle model; go for the largest drivers that will fit in your car for the biggest, richest sound. All-in-one three-way speakers, like our MM692s, are easier to install than component speakers, which house tweeters and woofers in separate enclosures. (Component speakers, on the other hand, allow tweeter placement for the best imaging. If you love window-rattling bass, add a subwoofer. Or two!
How to choose marine speakers?
The best marine speakers will enhance your on-water experiences with amazing sound. When choosing marine speakers, make sure they are marine grade, which means they are designed to withstand extreme heat, cold, humidity, salt, moisture, dirt, and other factors in harsh water environments. An IP65 or higher ingress-protection rating is ideal. Go for the largest drivers that will fit your vehicle; given the noisy environment on the water, consider adding a subwoofer for deep, rich sound—especially if your full-range speakers are small.
Why buy Polk car & marine speakers?
We've been building the best loudspeakers at the best price since 1972. Our passion and expertise extend to car and marine speakers. Water and dirt resistance are table stakes in this game, but to have that and also sound amazing? That's something only Polk can achieve.