January 18, 2023
Surround Sound / Satellite Speaker Buying Guide
Article written by POLK STAFF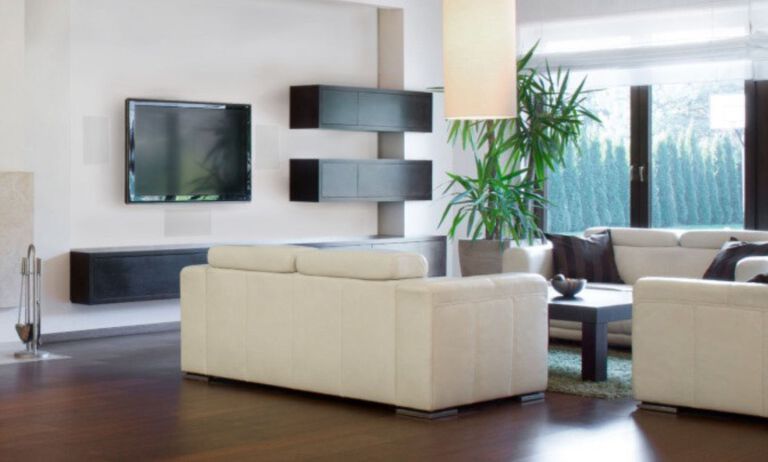 SURROUND SOUND/SATELLITE SPEAKER BUYING GUIDE
Everything you need to know.
What is a surround sound or satellite speaker?
A surround sound, or satellite, speaker, reproduces ambient effects and other sounds in a movie or game soundtrack or music mix. These speakers, placed around and behind the listener in a surround sound system, create the feeling of being immersed in your favorite movie or game. Surround sound speakers can take the form of floor-standing speakers, bookshelf speakers or dedicated satellite models, be set up in a variety of configurations depending on the scale of your system, and are available in wired and wireless versions.
How to choose a surround sound speaker?
Choosing a surround sound speaker starts with deciding whether you want a sound bar system or component speakers. Then, you have the option to build your own system or opt for a bundled package. At Polk, we offer complete systems, like our Reserve and Signature Elite Dolby Atmos and 5.1 surround systems; and sound bars that include a subwoofer and surrounds, such as our MagniFi Max AX SR. Wireless surround sound speakers offer the advantage of eliminating cable clutter: Just mount them on the wall or place them on a shelf, plug them into an outlet, and you're ready to go.
Are surround sound speakers worth it?
If you're building a home theater and want a completely immersive entertainment experience, surround sound speakers are worth it. While many speakers and sound bars do an impressive job virtualizing the surround sound experience, there's nothing quite like the real thing.
Are sound bars better than surround sound speakers?
There's no right answer to this question because the choice is subjective. Do you have the budget and space for a surround sound system? If not, you'll find value in a solid sound bar with built-in left, right, and center channel speakers. (Bonus if it includes up-firing speakers, which produce Dolby Atmos and DTS:X height content for immersive overhead sound.) A sound bar will sound light years better than your TV's speakers and deliver impact without the complications that come with setting up a room full of speakers. On the other hand, if you want truly immersive sound—the kind that gives you goosebumps during your favorite scene—it's wise to splurge on standalone surround speakers.
Why buy a Polk surround sound/satellite speaker?
We make the best speakers at the best price. And while that may sound like marketing jargon, we've been living and breathing that philosophy since 1972