January 23, 2018
4 Tips for Making the Most of Your Sound Bar
Article written by POLK STAFF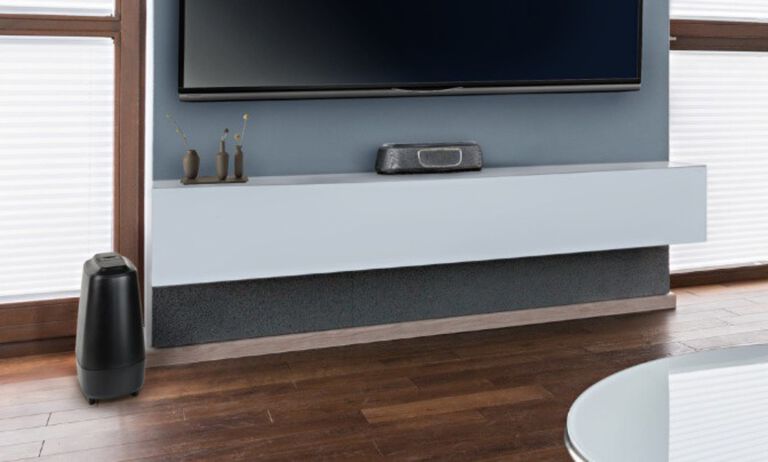 Sound bars have emerged as an essential counterpart to ultra-high-definition televisions. They provide the needed boost in quality that thin TV speakers fall short of, without all the complexity and space considerations involved in a component home theater system. By choosing the right equipment and setup, you get consistently fantastic sound while maintaining a small footprint in your viewing area.
How to optimize a sound bar?
1. Select a sound bar that suits your needs
Over the past few years, the versatility of sound bars has grown significantly. There are compact speakers to fit a wide range of demands, whether you are mainly interested in pumping up the sound from your TV, streaming digital music or bringing new dimension to video games. That means it's important to weigh your options and pick the model that best matches up with your own preferences and the space you have available. If you don't have much room, the MagniFi Mini is a good option for you. At just over 3 inches tall and 13.5 inches long, this sound bar packs room-filling sound into a highly compact package.
2. Prioritize dialogue
While sound bars are versatile pieces of equipment, for many owners, their primary use is to improve sound when enjoying films and television. That means it's vital for dialogue to come through with clarity, no matter where you happen to be sitting in the room. Polk VoiceAdjust technology, available in many Polk sound bars, lets you enhance the details of the vocal channel, ensuring you never miss a line.
3. Take advantage of wireless speakers
You can enjoy the full immersion of surround sound effects with a system built around a sound bar. The key to achieving the fullest, richest experience is adding a pair of wireless home theater speakers to your setup. The MagniFi MAX SR combines built-in stereo dimensional array surround technology with SR1 wireless surround speakers to produce a wider, true 5.1 immersive sound stage.
4. Find the best spot for the subwoofer
A subwoofer plays a major role in any home audio setup, providing the low-frequency impact that draws you into your entertainment. With a wireless subwoofer, you can easily adapt your sound bar arrangement to get the best results. Experiment with positioning the subwoofer at different points in the room, such as the corners, to see where you get the clearest, most powerful results.
Sound bars are a simple, flexible way to achieve great home theater. Explore the full line available at Polk Audio to discover the perfect setup for your living room.