February 01, 2018
Life Hacks to Get the Most out of Your Google Home
Article written by POLK STAFF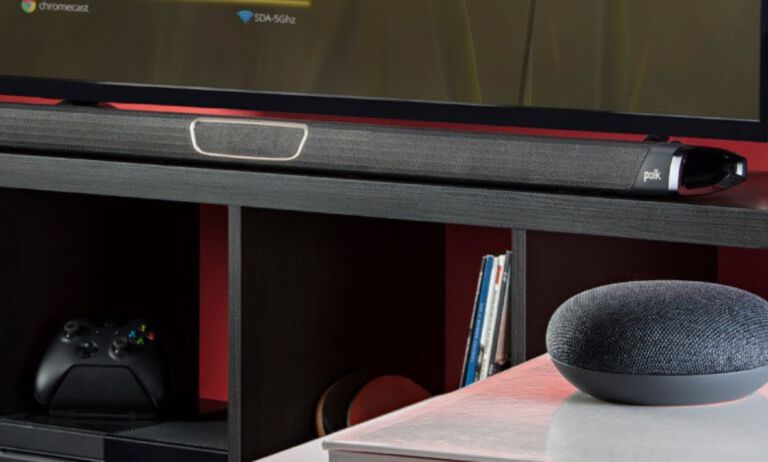 Advances in home automation systems have changed the way people live, from shopping, to adjusting their thermostat. You can simplify your own daily routine by enabling Google Assistant on your phone or tablet and using the virtual assistant to control compatible devices. With innumerable commands available for Google Home and enabled devices, it's easy to miss some of the most fun and useful possibilities.
Never lose your phone again thanks to Google Home
If you're always misplacing your phone somewhere around the house, Google Home can be a lifesaver. As long your mobile device is turned on, logged into your Google account and connected to either Wi-Fi or mobile data, you can use a voice command to locate it. Just say, "OK Google, find my phone," and Google Assistant will make the call. Android devices will ring even if you set your phone to silent.
Customize your smart home capabilities with Google-friendly apps
Make the most of the wide variety of applications in your device's app store to adjust what Google Home can do. Update your schedule and enable Google assistant to keep track of your plans, or enter your address so you can ask it to request a lift from a ride-hailing service. You can even create your own commands, or macros, by using the IFTTT (If This Then That) app.
Schedule night mode through Google Home
Interacting with your Google Assistant adds convenience to your daily routine, but you may want to halt notifications during quiet hours of the night. Night mode can be enabled and adjusted to suit your preferences - lower maximum volume, reduce brightness and disable notifications during the evening. You determine when and for how long your Google Assistant enters night mode.
Add a sound bar that works with Google Home
With a Google Assistant device and Chromecast, you can use voice commands to play movies, TV shows and music. Easily cue up entertainment from streaming sources like Netflix, Spotify or YouTube, as well as Google Play. However, for the best experience, you're going to need more powerful audio than what's available from today's ultra-thin TVs.
A sound bar that's compatible with your voice control system offers a compact, convenient way to immerse yourself in your favorite songs and films. If you're working with a small space, the Chromecast-compatible MagniFi Mini from Polk Audio provides room-filling sound from a bar that measures in at just 13.5" in length. For top performance, consider the MagniFi Max SR, with SDA digital surround sound technology that ensures you get crisp, detailed audio and a wider sound stage.
Polk Audio is dedicated to creating sound bars that deliver consistently amazing performance and help you get the most out of your home automation system. Take a look at the full range of options to find the one that's best for you.