July 22, 2023
Make Waves with an Epic Boat Speaker System
Article written by Sarah Jones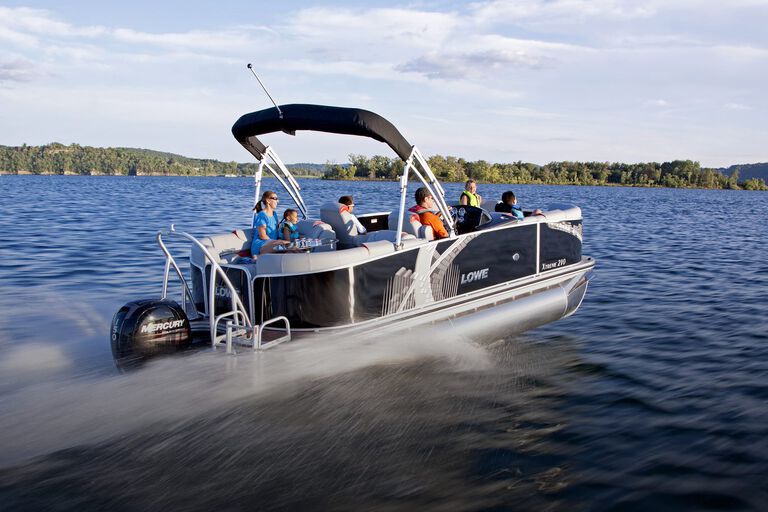 Picture this: You're at the helm of a sleek speedboat, skimming across the waves with the sun on your face, beverage in hand, besties on deck, and a warm breeze in your hair. The only way this scenario could get any better? Amplifying the adventure with the sweet sounds of your favorite summer songs, courtesy the perfect marine speaker system from Polk.
Ready to upgrade your stock boat system? We'll walk you through the basics and offer a few speaker suggestions.
HOW TO CHOOSE THE RIGHT MARINE SPEAKER
Marine-rated speakers aren't just regular speakers with a new coat of paint. They're designed to deliver clear, powerful sound that cuts through both your boat's engine and the din of outdoor noise, while withstanding abuse from water, dirt, extreme temperatures, and the harsh rays of the run.
When selecting marine speakers, make sure they are marine grade. Technically it's possible to install car speakers in a boat, but because those speakers are not designed to perform in harsh marine conditions, pretty soon they'll get corroded, UV-damaged, and waterlogged—not a great return on your investment. The good news is, Polk car and marine speakers are all marine or ultra-marine grade, and can be installed in either cars or boats.
Make sure that your speakers' power requirements align with your boat's audio system or amplifier. Mismatched power can lead to distorted sound, reduced speaker lifespan, and equipment damage.
Go for the largest drivers that will fit your vehicle; given the noisy environment on the water, consider adding a subwoofer (or two!) for deep, rich sound—especially if your full-range speakers are small.
When it comes to speaker configurations, you have a few options:
Coaxial speakers, like the 5.25" Polk M522 and the 6.5" Polk DB572, combine the woofer and tweeter in a single unit, offering simplicity and ease of installation. These speakers can generally be mounted in a standard speaker hole without the need for additional components or complex wiring. Coaxial speakers are designed to provide a balanced sound across a wide frequency range; incorporating the woofer and tweeter in a single unit ensures that the frequency components blend smoothly for cohesive, well-rounded sound.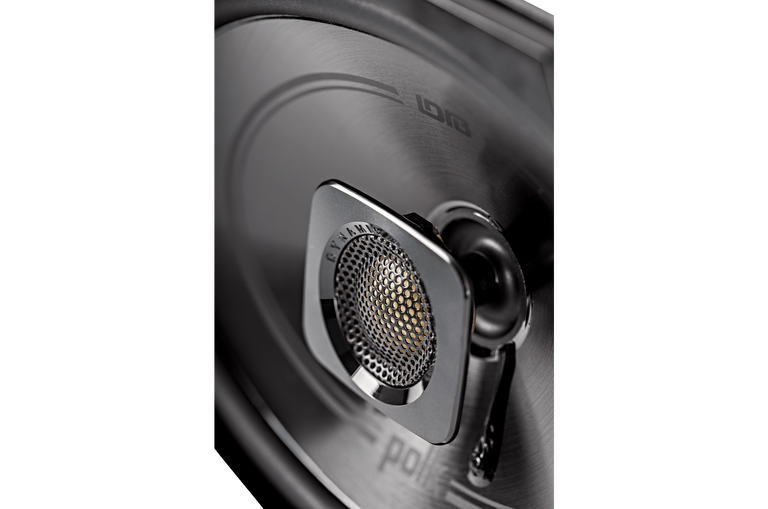 Coaxial speakers, like this Polk DB572, combine the woofer and tweeter in a single unit.
Component speakers, such as the 5.25" Polk DB5252 and the 6.5" Polk DB6502, house the woofer, tweeter, and often a crossover, in separate components. These speakers, sometimes called separates, offer more customization flexibility than coaxial speakers: With separate components, you can position tweeters in locations that deliver the best soundstage and imaging. Installing component speakers takes a bit more effort and expertise than installing coaxial speakers: You'll need to mount the woofer, tweeter, and crossover separately in appropriate locations, ensure proper wiring, and fine-tune the crossover settings. But the payoff is a customized boat system that delivers exceptional sound.
Subwoofers can take your audio experience to the next level by delivering deep, powerful bass that fills the open space of the boat, creating a more immersive and dynamic sound environment. Check out the Polk 8" DB842 DVC sub, or for even more visceral low-end thunder, the Polk 12" MM1242 DVC.
WHY POLK MARINE SPEAKERS?
Our marine speakers are engineered to deliver the great sound you expect from Polk wherever your aquatic adventures take you. Both the affordable DB Plus Series and premium MM1 Series include a range of coaxial and component full-range speakers and subwoofers, all IP56-rated against dust and high-pressure water jets.
The marine-rated DB Plus Series features polypropylene UV-tolerant cones that won't discolor or degrade over time, non-corrosive grilles and mounting hardware, integrated weep holes that ensure proper drainage, and waterproof surrounds that block dirt, liquid, and grime from entering the speaker housing.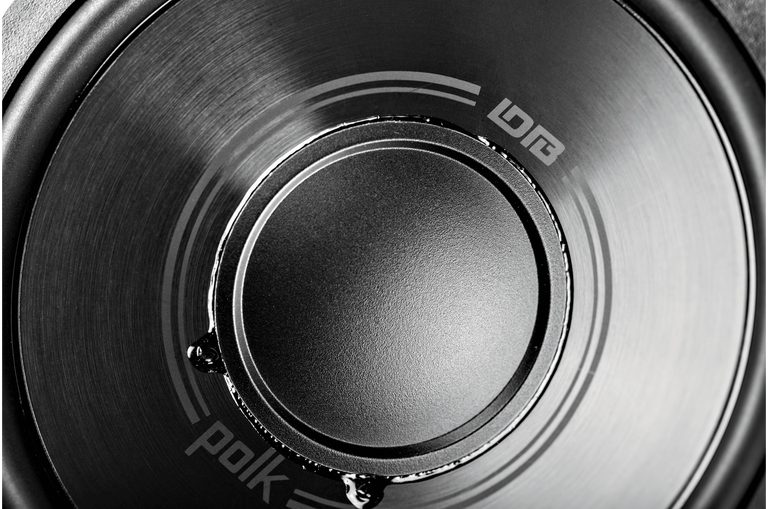 Polk marine speakers have UV-tolerant cones with waterproof surrounds.
Every element of the ultra-marine rated MM1 Series is meticulously engineered for both high-performance sound and protection from the elements, with non-corrosive aluminum grilles and fiberglass-reinforced ABS baskets, epoxy-coated crossovers, waterproof inner and outer surrounds, weep holes for drainage, and titanium-plated cones.
We rigorously test all of our marine speaker designs for resistance to salt, fog, sun, and humidity in conditions that, fingers crossed, are worse than you'll ever experience on your boat. This way, you can trust that they'll handle anything Mother Nature can dish out.
With powerful, expansive sound; weather-resistant designs; and hassle-free installation, Polk marine speakers are the perfect way to take your onboard entertainment to the next level. Click here to start your adventure!
Explore Polk Marine Speakers